Eliasse : Salama | Ocora Couleurs du monde – Le Carreau du Temple | 21 novembre 2022
"Locaterre", le nouveau single d'Eliasse !
Presentation
Don't say Comorian blues or Indian Ocean rock anymore: Eliasse is ZANGOMA! This musical concept created by Baco, a famous Comorian musician, is a meeting of Western music with Comorian and Indo-Oceanic music.
Eliasse creates his zangoma rock by mixing rock, blues and folk with the typical rhythms of his archipelago and more widely of Africa. From twarab to mgodro, from maloya to afrobeat, Zangoma rock reveals its plural face. Its base is the drum (ngoma) and Eliasse's percussive rock asserts this common and hybrid banner !
With his third album, eponymously entitled Zangoma, due in spring 2023 (Soulbeats Music), Eliasse and his power trio promise to deliver groove once again: Fred Girard's powerful drums, Eliasse's roaring guitar, Jérémy Ortal's swaying bass and a thousand nuances of voice… in short: the Indian Ocean dances ZANGOMA ROCK !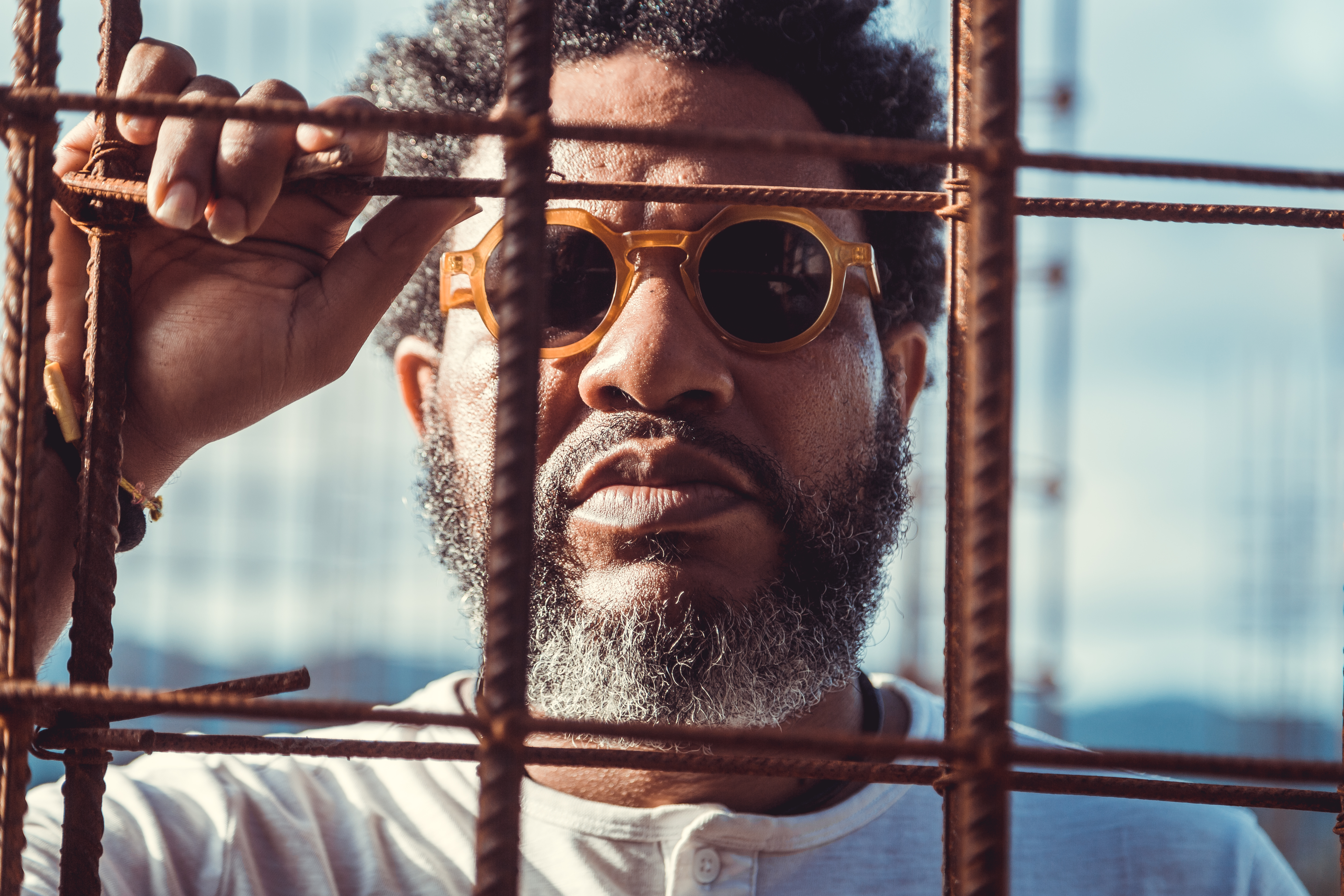 Ne dites plus blues comorien ni rock de l'océan Indien : Eliasse est ZANGOMA ! Ce concept musical créé par Baco, célèbre musicien comorien, vient nommer la rencontre des musiques occidentales et des musiques comoriennes et indo-océaniques.
Son rock zangoma, Eliasse le crée en mélangeant le rock, le blues, la folk aux rythmes typiques de son archipel et plus largement d'Afrique. Du twarab au mgodro, du maloya à l'afrobeat, le rock zangoma dévoile son visage pluriel. Sa base est le tambour (ngoma) et le rock percussif d'Eliasse revendique cette bannière commune et hybride !
Avec son troisième album, éponymement intitulé Zangoma, prévu au printemps 2023 (Soulbeats Music), Eliasse et son power trio promettent à nouveau de vous livrer du groove : batterie puissante de Fred Girard, guitare rugissante d'Eliasse, basse chaloupante de Jérémy Ortal et mille nuances de voix… bref : l'océan Indien danse le ROCK ZANGOMA !